Upcoming Shows:
Charleston Revival Night II
Friday, April 23, 2010, 7:30 p.m.
Lizard's Liquid Lounge
3058 W. Irving Park Rd.
No cover.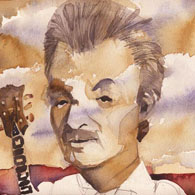 Lost in America Music is proud to present "The Postman Delivers, Vol 1. A Chicago Musicians' Tribute to John Prine." Recorded at Chicago's Strobe Recording and featuring 17 Prine tracks covered by local musicians, it's both a reinterpretation and a celebration of the music of John Prine. You can find the CD at CD Baby in physical and digital form, and it's available for download at iTunes.



Thanks to Jamie Wagner and Strobe Recording for conceiving, recording and bringing this compilation to life.





Lost in America Music is back. We're still lost but now we're found, too, and we've got a great new release and another on the way.

This site is under construction. For the latest news, sound clips, videos and chatter, visit our Facebook page. If you like what you hear, become a fan.

See you soon!





Richard Milne of WXRT says Work We Do Sounds We Hear is 'a fine collection of... pop-folk gems. It deserves to be celebrated, or at least given a spin.' We aren't going to argue.


Splendid e-zine wrote of Big Breakfast's first album "[they] get inside the blues, and inhabit them, and make you feel like wailing, or drowning your sorrows."


Bringing together classic songcraft with a thoroughly contemporary musical sensibility, The Lucky Ones is both timeless and timely.


Meet the Head's second long-player, El Kindergarten Nino, is everything their debut was, and more. If you hear hints of Pavement, Talking Heads and Camper Van Beethoven, well, so do we. But that's just for starters.


Look for Lost in America Music releases at CD Baby and iTunes.